CANDIDATES WITH CRIMINAL PAST SHOULD NOT GET TICKET- EC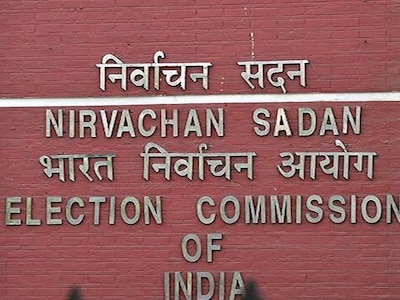 Context:   The Supreme Court on 24th January agreed to examine a proposition made by the Election Commission (EC) to ask political parties to not give ticket to those with criminal antecedents.
The court also asked the poll body to come up with a framework within one week, which can contribute towards the larger issue of containing the entry of candidates having criminal background into politics, which will eventually serve the national interest.
The top court had said measures to weed out criminal elements from politics if implemented in true spirit and right earnestness will strengthen the democratic set-up.
THE PLEA
The plea pointed out that the EC had on October 10, 2018, issued a notification regarding the amended Form-26 and directions to political parties and candidates for publication of their criminal cases.
The notification, however, had no legal sanction as the EC had not amended the Election Symbol Order, 1968 or the model code of conduct
It said the EC did not publish a list of leading newspapers and channels on which the candidates would have published details of cases against them nor clarified the timing for declaring this.
Candidates published details in newspapers and channels that were not very popular and at odd hours.
SEPTEMBER 2018 JUDGMENT OF A CONSTITUTION BENCH
The ruling by a five-judge Bench led by then Chief Justice of India Dipak Misra concluded that rapid criminalization of politics cannot be arrested by merely disqualifying tainted legislators but should begin by "cleansing" the political parties.
The judgment had urged Parliament to bring a "strong law" to cleanse political parties of leaders facing trial for serious crimes.
The court had suggested that Parliament frame a law that makes it obligatory for political parties to remove leaders charged with "heinous and grievous" crimes like rape, murder and kidnapping, only to a name a few, and refuse ticket to offenders in both parliamentary and Assembly polls.
"The nation eagerly awaits for such legislation," the court had told Parliament.
It had also issued guidelines, including that both the candidate and the political party should declare the criminal antecedents of the former in widely-circulated newspapers.
CRIMINALIZATION OF POLITICS
Criminalization of Politics means that the criminals entering the politics and contesting elections and even getting elected to the Parliament and state legislature.
It takes place primarily because of the nexus between the criminals and some of the politicians.
The criminals need the patronage of politicians occupying public offices to continue with their criminal activities and the politicians need the money and muscle power that the criminals can offer to the politicians to win elections.
In course of time, the nexus led the criminals themselves to contest elections.
WAY FORWARD
Bringing greater transparency in campaign financing is going to make it less attractive for political parties to involve gangsters.
The Election Commission of India (ECI) should have the power to audit the financial accounts of political parties, or political parties' finances should be brought under the right to information (RTI) law.
Broader governance will have to improve for voters to reduce the reliance on criminal politicians.
Fast-track courts are necessary because politicians are able to delay the judicial process and serve for decades before prosecution.
The Election Commission must take adequate measures to break the nexus between the criminals and the politicians.
The forms prescribed by the Election Commission for candidates disclosing their convictions, cases pending in courts and so on in their nomination papers is a step in the right direction if it applied properly
QUESTION:    
What is criminalization of politics? What measures are required to clean up the electoral politics in India? (20 marks)