CORONA AND ITS IMPACT ON INDIAN ECONOMY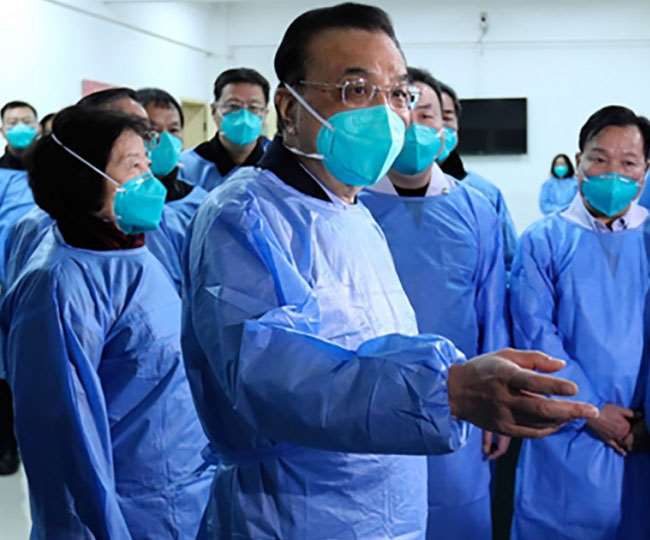 Context:   The Centre has advised all states to avoid or postpone mass gatherings till Covid-19 is contained as various regulators and institutions went into prevention mode to arrest the spread of the novel coronavirus
The infection has so far affected 31 people across India.
As of March 5, 29,607 people across India were under observation through the Integrated Disease Surveillance Programme (IDSP) network for the novel coronavirus.
CHALLENGES
One of the problems faced by people and health workers in India is the shortage of protective equipment such as masks and hand sanitizers in the market.
The Centre has warned of stringent action against hoarding and black-marketing of these essentials.
The Centre maintains there is no shortage of any Active Pharmaceutical Ingredients (APIs) or medicines even though 95% of the country's API imports come from China, leading to supply chains being disrupted globally.
WAY FORWARD
The epidemic can be pushed back, but only with a collective, contained and comprehensive approach that engages the entire machinery of the government
If countries act aggressively to find, isolate and treat cases, and to trace every contact, they can change the trajectory of this epidemic.
CORONAVIRUSES
Coronaviruses (CoV) are a large family of viruses that cause illness ranging from the common cold to more severe diseases such as Middle East Respiratory Syndrome (MERS-CoV)and Severe Acute Respiratory Syndrome (SARS-CoV).
A novel coronavirus (nCoV)is a new strain that has not been previously identified in humans.
Coronaviruses are zoonotic, meaning they are transmitted between animals and people.
Detailed investigations found that SARS-CoV was transmitted from civet cats to humans and MERS-CoV from dromedary camels to humans.
Several known coronaviruses are circulating in animals that have not yet infected humans.
Common signs of infection include respiratory symptoms, fever, cough, shortness of breath and breathing difficulties.
In more severe cases, infection can cause pneumonia, severe acute respiratory syndrome, kidney failure and even death.
Standard recommendations to prevent infection spread include regular hand washing, covering mouth and nose when coughing and sneezing, thoroughly cooking meat and eggs.
Avoid close contact with anyone showing symptoms of respiratory illness such as coughing and sneezing.
CORONAVIRUS -IMPACT ON INDIA'S GDP
India's limited presence in global supply chain network could help India with only a marginal impact on its economy and could benefit from fall in global crude prices and fall in US treasury bond yields
The caronavirus is slowly spreading to the rest of the world which was largely concentrated in China, and is expected to have adverse economic consequences.
If China's economy slows to 1.2 per cent in January-March quarter, the GDP shock to India from the demand side could be about 0.4- 0.5 per cent
But the rest of the world slows if China slows, particularly many South Asian and European economies.
The Indian economy is relatively insulated
It is not majorly integrated into the global supply chains and not a major exporter to the global markets.
Indian businesses could benefit from a fall in crude prices by way of lower fuel and input costs.
Besides, the cost of overseas borrowing would also decline as the yields on US Treasury bonds fall
QUESTION:  
Discuss the spread of coronavirus in India and its economic impact on India.(15 marks)