SENSEX, NIFTY LOG STEEPEST EVER ONE-DAY FALL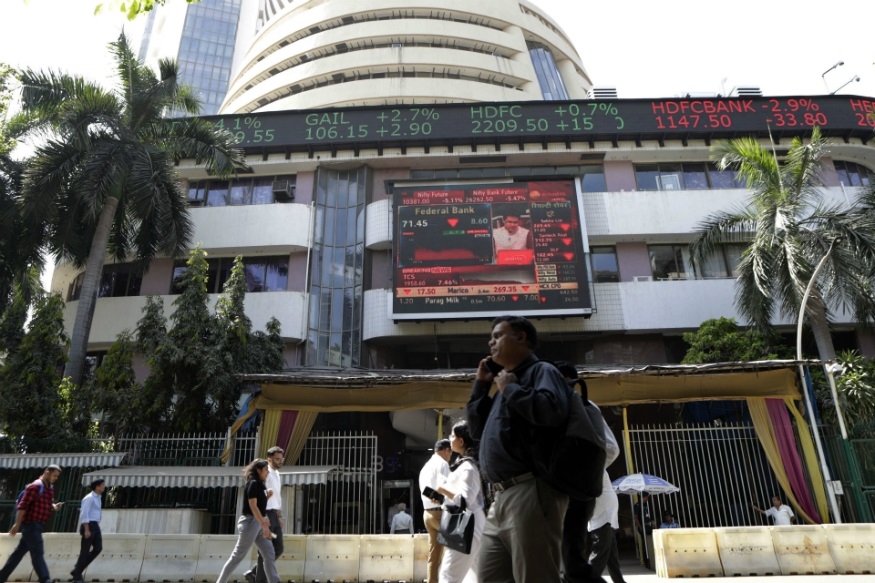 Context:        The Indian benchmark Sensex on 10th march witnessed its biggest single day fall in absolute terms amid a global sell off in equities
The benchmark Sensex lost a whopping 1,941.67 points or 5.27% to close at 35,634.95
The Sensex has now lost 6,639 points or nearly 16% from its record intra-day high of 42,273.87 that was touched on January 20.
The broader Nifty plunged 538 points or 4.90% to close at 10,451.45.
 CAUSES
The Indian markets followed the global market meltdown which was triggered by rapidly spreading virus and free fall in crude oil prices
There was panic globally as fears of rising cases of COVID-19 in countries like Italy and the U.S. made investors nervous. This has led to worries over a prolonged global economic slowdown
The global crude prices were in a free fall moderegistering the biggest drop since the Gulf War in 1991.
The fall in crude prices was primarily on account of the all-out price war between Russia and Saudi Arabia.
In the Sensex pack, the ONGC was the worst performer of the day, shedding over 16%.
In the Sensex pack, stocks like Reliance Industries, SBI, TCS, Tata Steel, Axis Bank and ICICI Bank all lost in the range of 5-13% each.
SENSEX
The BSE SENSEXalso known as the S&P Bombay Stock Exchange Sensitive Index or simply the SENSEX is a free-float market-weighted stock market index of 30 well-established and financially sound companies listed on Bombay Stock Exchange.
The 30 component companies which are some of the largest and most actively traded stocks, are representative of various industrial sectorsof the Indian economy.
Published since 1 January 1986, the S&P BSE SENSEX is regarded as the pulse of the domestic stock markets in India.
The base value of the SENSEX was taken as 100on 1 April 1979 and its base year as 1978–79.
On 25 July 2001 BSE launched DOLLEX-30, a dollar-linked version of the SENSEX.
NIFTY 50 
The NIFTY 50index National Stock Exchange of India's benchmark broad based stock market index for the Indian equity market.
Full form of NIFTY is National Index Fifty. It represents the weighted average of 50 Indian company stocks in 13 sectors and is one of the two main stock indices used in India, the other being the BSE Sensex.
The Nifty 50 was launched on 1 April 1996, and is one of the many stock indices of Nifty.